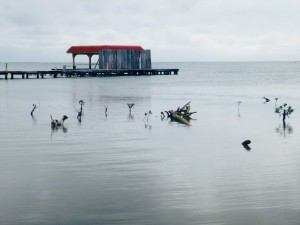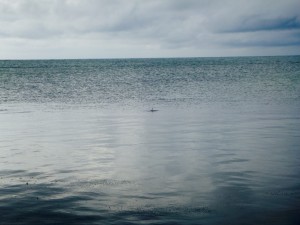 Coming Home
Sometimes you have to go back to know where you want to go.
To Go Directly to my HOME PAGE click here. Otherwise, read on!
I spent the past six months fishing, guiding, hunting, camping and visiting my family and friends. Montana found me guiding and instructing on my rivers, then Panga and I drove over to meet Troy and Dec on the Grande Ronde – and whoa, that was fun. I camped in my tent the entire month of October. Not doing that again. I'm leaning toward a vintage camper I found, but it won't work for places the roads won't take you. And I love being there! In any case – I was right there…steelhead heaven. Panga had a blast with all the Hungarian Partridge and quail – and now she has turned her attention to herons. And me, home here in San Pedro, I giggle when I see a tail pop up from the sea.
Speaking for the Chicago Angler's Club in November, I realized women have contributed so much in recent time. I was invited to speak on women in fly fishing. My topic: "The Adventures of Women Fly Fishing. Welcome to the revolution." I contacted my amazing posy of women anglers and guides and then had the painful process of editing. There are many of us in fly fishing now – contributing to a fertile world where women are soaking up the magic fly fishing brings to our lives.
This road trip guiding, traveling and then defining where we are as female anglers and guides, has hit hard for me the concept of the present. Ironically, this is why fly fishing took over my life – it was the only thing that slowed me down enough to notice nature and everything she has to teach us. I'm so thankful.
"What you are is what you have been. What you'll be is what you do now." – Buddha.
It has become clear to me that I don't have a choice – I'm committed. I have learned and continue to discover – finding new avenues for inner peace. What I do now, and in the next time ahead of me, is a place where I feel home. My work as a fishing guide here in San Pedro brings me to new and old friends. We are chasing fish and honing skills. Any seasoned guide will tell you that the "boat often becomes a place where guests just unleash on life." We learn from each other. Sometimes that could be staying very focused on a tail that pops from the sea! And then, listen. Listen to you. Hear the quiet voice that is you – without all the crazy distractions. When we do this, we become true to ourselves and less fearful to take steps that seem so far out of reach.
I never dreamed I could move to Belize and extend my guide life to new home waters. Well here I am! So come join me. Let's see what happens!
– Lori-Ann