Create your magical fly fishing adventure in San Pedro, Belize!
Lori-Ann books all the major lodges in Belize at no extra cost to you. She is able to give you guide information and find the best fit for your fly fishing exIperience in Belize. She also has access to private homes, hotels, and yes, off the beaten path to explore, fish and save memories forever.

 

 

Heron's Rest.

Located on the north side of the island, across from Akbol Yoga Studio and centrally located for fishing. $100 US per night. 
 

Blue Dolphin Lodge.

Located on the North Side of the Island, San Pedro. The beautiful lodge  has five bedrooms, 5 bath and can sleep up to 12. Arrange a small group or pack em in! The place has a big pool and amazing access for do it yourself fishing on both the seaside and lagoon side. Lori-Ann will arrange for your complete stay. Staff on site, fly fishing and exploring paradise!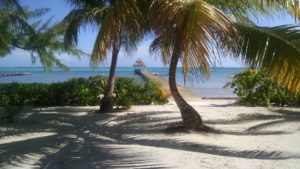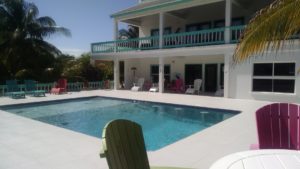 Cayo Frances farm & fly.

This is a magical place, no people, just fish. 
Jeff is an avid fly fisherman and an incredible chef! Now he has put his dream into action with Cayo Frances farm & fly.
Fly Fishing, fish stories, bbq's, breakfasts, lounging, libations, relaxing, rejuvenating, gardening, puttering, pottering, paddling, swimming, reading, camp fires, star gazing and lazy lazy dogs. 
Please contact Lori-Ann for more details. It's just happening! 
El Pescador Lodge.  San Pedro, Belize
Belcampo Lodge.  Punta Gorda, Belize. 
Lori-Ann will book your trip to both of these lodges at  no extra cost to you! Lori-Ann knows the guides and staff from both of these lodges intimately. Great pride shared  working to provide the highest standard of customer service to fly fisher's who visit Belize. 
Contact Lori-Ann to book now!